Jeff Petzak
A number of years ago, when Jeff Petzak, now a middle school learning support teacher with New Hope-Solebury School District, was starting graduate school, a friend of his got the two interested in triathlons.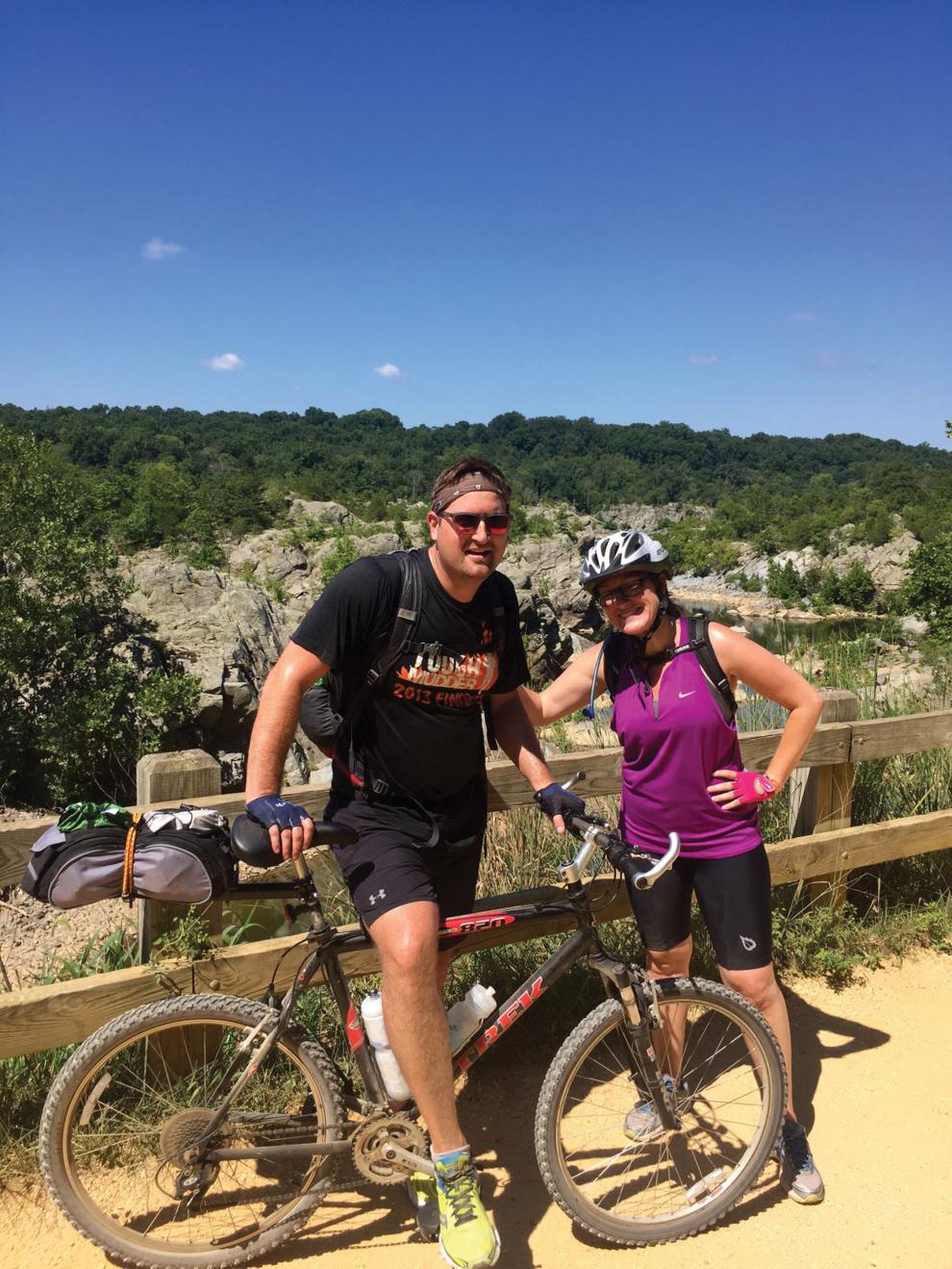 "I actually had time on my hands," Petzak says. "My previous career fell apart because the real estate and housing market crashed. I had about 10 months to really change my career and try to figure myself out. During that time, I traveled and visited friends."
One of those friends asked Petzak, then around 36 years old, to start biking with him.
"I came back home and started running and biking and swimming, and next thing I know, he said 'Let's sign up for a triathlon,'" Petzak says. "I said 'Sure, why not?'"
The sport clicked with him, so during that time of his life, he focused on his studies and his fitness.
"I just kept setting six-month goals," Petzak says.
One would be to complete a triathlon during the semester. Over time, he would do other races, like Olympic triathlons. Years later, he has completed five triathlons — three Olympic triathlons, a sprint triathlon and half-Ironman triathlon.
Petzak, now 42, hasn't eased up on his fitness — even though his schedule hasn't permitted him the necessary time to train for triathlons. Instead, over the past few years, Petzak has run annually in half-marathons.
In terms of advice, Petzak says he's always had someone to team up with for these activities, which has helped — currently, he and David Kolinchak are training for a half-marathon. A positive mindset is also a factor.
"The focus of being healthy is so rewarding," Petzak says. "And you've got to have a goal."
Whether it is preparing for a race or a level of fitness, set a goal.
"And don't be satisfied with just that one goal," he says.
David Kolinchak
David Kolinchak, a math teacher at New Hope-Solebury School District, has had a lifelong interest in health and fitness. But the past years, he's let his fitness level slip from time to time.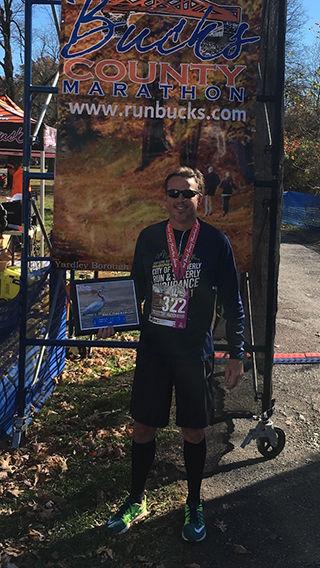 "When I was younger, I would ride my bike on a regular basis — completing several centuries along the way," Kolinchak says. "However, as my children got older, I stopped cycling, and my fitness suffered."
But about four years ago, that changed when Kolinchak became interested in running.
"I started running with a co-worker," Kolinchak says. "I never ran more than 5 miles before I started running with him. He convinced me to sign up for a half-marathon, and we trained for it together."
Since that first suggestion, the two have completed three half-marathons.
"During the course of our training, there were times one of us would not feel like running, but we went because we didn't want to let the other person down," Kolinchak says. "Each time we ran one, my times improved. It is a satisfying sense of accomplishment. Also, it is the best medication for managing a stressful, busy life."
Kolinchak says it's important to find ways to manage stress.
"Running, for me, has been the tool to manage stress," he said. "It also helps me stay fit in other activities that require fitness. I have also adopted an 80/20 philosophy. I try to live a healthy, active lifestyle 80 percent of the time and let myself indulge about 20 percent of the time."
To Kolinchak, it is important to always remember that it is fine to take some time off. However, too much time off can be counter-productive. He also says it is important to stay active in life, for many reasons.
"The first is being a role model for your children," he says. "But it is also a valuable stress management tool. Whenever things get a little crazy, I know getting a run in is the best medicine."
And it doesn't hurt finding a friend who is interested in the same activity.
"Then, set a goal and work on it together," he says.
Brad Pawlikowski
This past summer while on a hike in the woods, elementary school music teacher and President of the Bistol Township Education Association Brad Pawlikowski was bit by a tick. Soon after, he was diagnosed with Lyme disease.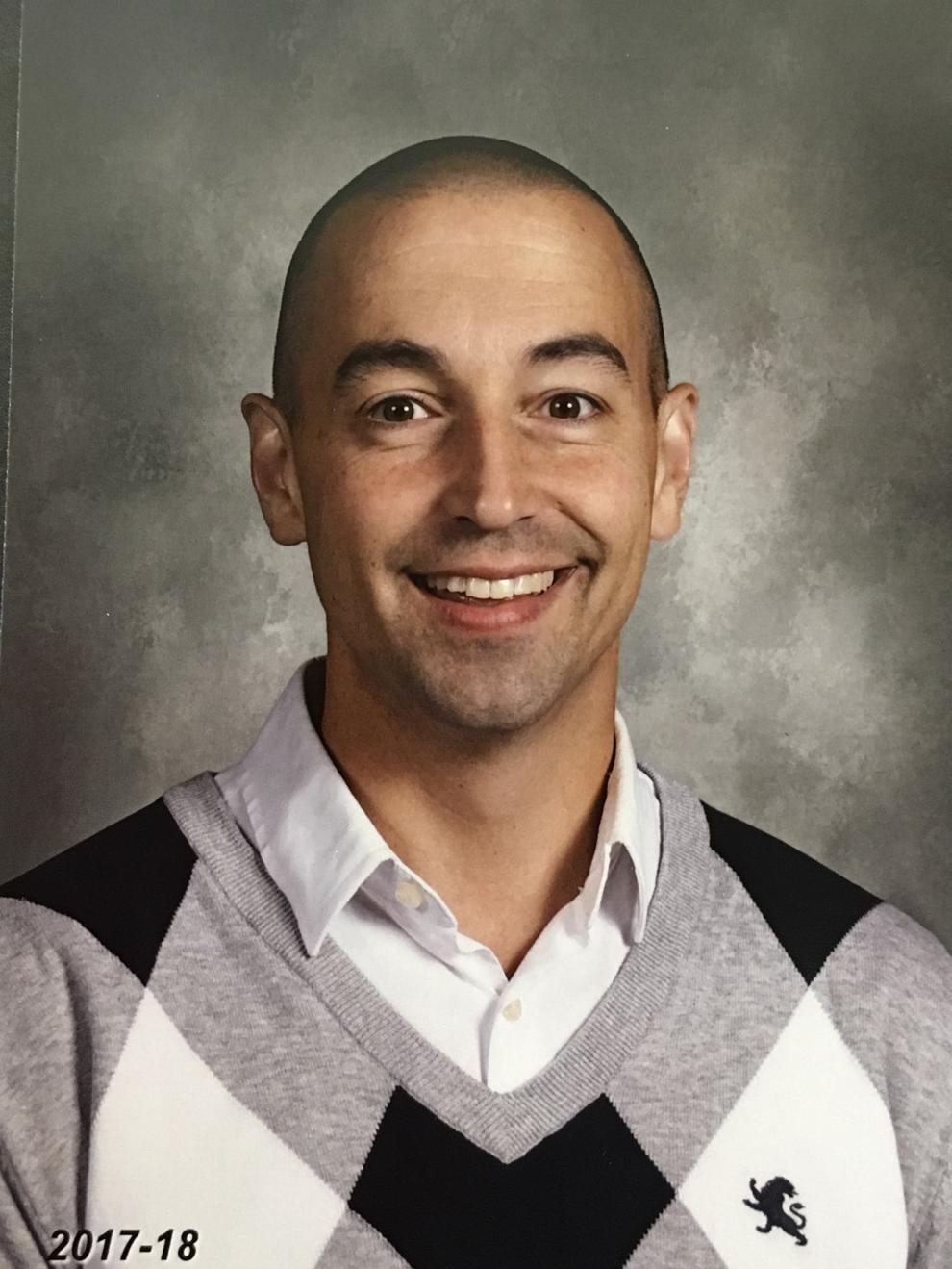 "Even though I'd always been an active person, my weight was always higher than I wanted it to be," he says. "Well, with the Lyme disease, I was debilitated for several weeks. I just couldn't do anything — and the weight really piled on."
Eventually, he stepped onto a scale.
"The first number was a 2," he says. "The first number on the scale had never been a 2 in my entire life, so I finally said that was enough. That was the wakeup call to do something about it."
Pawlikowski did three basic things to get his health and fitness back on track: eating better, eating less and being more active.
"Really, every week the weight has started to gradually come off," he says. "I'm at the point now where I'm down 35 pounds. It's really just basically eating a little bit better, a little bit less and doing a lot more."
Pawlikowski says he was like most Americans prior to this, coming up with reasons why he couldn't eat healthier — things like getting home too late to cook and settling for fast food. Now, that has been eliminated from his diet, and his lunches consist of items like edamame, tofu or an apple.
"I think a big motivating factor for me has been looking at my friends and colleagues who have kind of done the same things I've done," he says of peers who cut out fast food or exercise more. "I thought, 'I can do all of that.' When you piece it together, anybody can do it. It's a basic formula. If you put less in, and put more out, the weight is going to come off."