Ian McNichol was about 13 or 14, playing shortstop for his baseball team, when he sustained his first serious blow to the head. He lost a pop-up in the sun, and the ball struck him square in the right eye. Four years later, he was hit in the face again while playing baseball. Both incidents resulted in concussions.
"The first ... was severe enough that I was knocked unconscious, and the resulting concussion made me sick before we made it to the car" says McNichol.
The 28-year-old resident of Reston, Virginia, and card fraud prevention supervisor at a credit union, continued playing baseball after high school. During his freshman season at Frederick Community College in Maryland, another ball hit him — this time in his left eye.
"I was batting right-handed when the fast ball hit me right underneath my left eye," he says. "As a result of the injury, I was taken by ambulance to the emergency room. I had a severe concussion and blowout fracture of my orbital."
McNichol is among the estimated 1.5 million Americans who have sustained a traumatic brain injury, according to data from the Brain Injury Research Institute. According to Centers for Disease Control and Prevention, 1.6 million to 3.8 million sports- and recreation-related concussions occur each year in the United States, and TBIs contribute to about 30 percent of all injury deaths. The recent focus on brain injuries and concussions in the news, movies, TV and sports has raised awareness of the issue, making it all the more important to understand how they occur, the damage they cause, the short- and long-term effects, and what can be done to heal the brain.
More than just a bump?
For head injuries during youth, any bump on the head could potentially be serious, says Katelyn Walter, a physical therapist at the Burke Rehabilitation Hospital in White Plains, New York. But she emphasizes this doesn't mean parents shouldn't let their kids play sports or play with their friends.
"Every person and every hit or bump is different, so it is impossible to tell which will cause serious problems and which will not," Walter says. "The most important thing for parents and coaches is to be aware of the risks, signs and symptoms of a concussion without panicking."
Bumps and bruises happen, but if children start exhibiting symptoms of a more serious issue, it's time to see a concussion specialist.
"Regardless if they are playing a team sport or just playing on the playground, 'when in doubt, take them out,'" Walter says. "Pay attention to symptoms like headache, dizziness, confusion, balance problems, memory problems, extreme fatigue, personality changes, nausea or vomiting. There is emerging research that shows a possible connection between multiple hits to the head and chronic, long-term effects, specifically chronic traumatic encephalopathy."
Most of that research, however, involves professional football players who have had multiple hits to the head over the course of many years, from youth to adulthood. For head injuries to adolescent athletes, Dr. Jamie Ullman, director of neurotrauma at the North Shore University Hospital in Manhasset, New York, says football and soccer players are particularly vulnerable.
"Football is considered a collision sport and is associated with a higher risk of head injury, especially with tackling," Ullman says. "While concussion awareness is certainly increased in the last several years, there is still a large amount of under-reporting."
Ullman says helmets were initially introduced to football at the turn of the 20th century to reduce catastrophic head injuries. They still do, she says, but they have been criticized also for ushering in an era of using the helmet as a weapon on the field.
"It is important to note that helmets do not prevent concussion," Ullman says.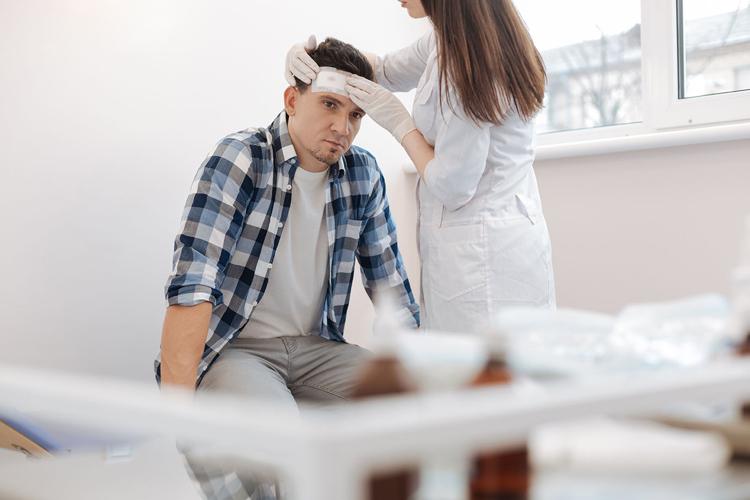 Zachary Gauvin, who started playing football when he was 13, was 17 when he sustained his first severe TBI.
"I actually got a concussion the first year I played," Gauvin says. "I received several concussions from football that were located in the front. I then received my TBI from a car accident. The impact was on the left side of my head."
Gauvin, 29, works at a brain injury rehab facility in Sarasota, Florida.
"For my TBI I was in a coma for 3½ weeks and had to go to inpatient rehab for two months to learn how to walk, talk, swallow and use my left hand again," he says.
Today, Gauvin struggles with recall, has difficulty processing information and finds it very difficult to focus.
"I still lose my balance doing coordinated activities," he says. "After my TBI, I had left-side neglect, I was unable to walk, I was left with double vision, and I get headaches all the time that usually turn into migraines."
But he has stayed positive and wrote a book about his experiences, hoping to shed light on TBIs.
Behind the brain
A concussion occurs when the brain sustains any injury from a traumatic event. Most commonly, as the body and head are in motion and suddenly stop, the brain continues in motion and can strike the inside of the skull, explains Dr. John Abrahams, chief of neurosurgery at Northern Westchester Hospital in Mount Kisco, New York, and president of Brain & Spine Surgeons of New York (BSSNY). The head does not have to sustain a blow for a concussion to occur.
The brain is unique compared to other body parts because it's surrounded by cerebrospinal fluid to keep it suspended from being damaged from the surrounding skull.
"When a person is involved in a high-speed accident, their brain is moving at the same speed," Abrahams says. "Yet when their skull strikes a stationary object, the skull stops moving but the brain continues to move into the skull causing the damage. Concussions can be asymptomatic or can be so severe as to cause traumatic brain injury. TBI can be permanent or take up to five years to see any meaningful recovery, if at all."
Dr. William Pesce, chief of physical medicine and rehabilitation at the Hospital for Special Care in New Britain, Connecticut, says many concussion sufferers also experience changes in cognitive functioning that can interfere with daily life.
"Disorientation, confusion or shortened attention span can make it difficult for a student to focus in the classroom," Pesce says. "Difficulty with word-finding and expressing thoughts can present challenges for patients, as well. The frequency of injury plays an important role — individuals who receive multiple concussion injuries over a period of time may experience more severe symptoms or more prolonged impairment."
Successful recovery from concussion is possible, but it doesn't happen overnight, he says.
"Cognitive rest — which requires a break from some of our usual activities including school or office work, screen time and music — is an essential component to healing the brain," Pesce says.
According to Dr. Devin Binder, a professor at the University of California at Riverside School of Medicine, symptoms of an acute MTBI can include dizziness, unconsciousness, irritability and memory problems, as well as balance and postural instability.
"Studies from football players with MTBI have shown symptom recovery by seven days after injury," Binder says. "However, it is important to note that resumption of normal routine will vary across patients."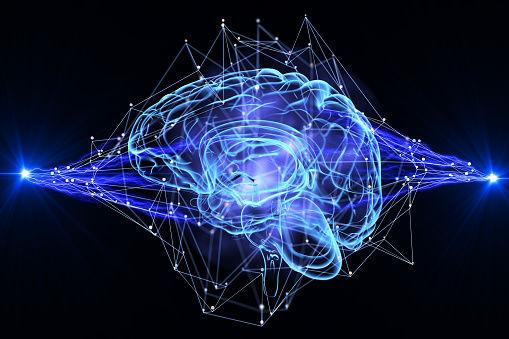 Hope for Healing
Diane Roberts Stoler, a neuropsychologist in North Andover, Massachusetts, knows firsthand about the brain's recovery process. Roberts Stoler has sustained multiple concussions via two car accidents — 1990 and 2008 — and a fall in 2010.
The first time she was injured, her three sons were 10, 9 and 7. She sustained a cerebral bleed from a 60-mile-an-hour, head-on accident in March 1990, and that August underwent brain surgery. Her neurologist told her in 1994 that her brain was permanently damaged, and she would never walk or talk again.
"I could hold a pen in my right hand, yet couldn't move it," Roberts Stoler says. "I had hauled speech. I couldn't remember anything, short or long term. I was like Dory in 'Finding Nemo.' I injured my optic nerve. I bit my tongue down the middle. (I had) injuries to my jaw, four cervical, three thoracic, three lumbar and both of my kneecaps. I was not offered any treatment modalities."
After hearing there was no hope for recovery, she started her own recovery program.
"I now work 12-hour days, five days a week and often on weekends helping people like myself to regain their life," she says. "Have I fully recovered? When I give a keynote speech, I tell people I'm a composite of the old and new."
Combined with her own recovery program, Stoler says she also practiced Reiki, underwent acupuncture and took nutritional supplements. She also took up instruments she'd never played to create new neural pathways.
At the Hospital for Special Care, Pesce describes recovery as a group effort. The important thing is to undergo an evaluation by a specialist as soon as possible, then a team of speech therapists, occupational therapists, neuropyschologists, tutors and other specially trained individuals can develop a plan of treatment.
Treatment can include sessions that simulate everyday tasks or office environments, depending on the symptoms of the patient. For example, a TBI can affect a person's balance. To evaluate this, specialists will observe the patient's equilibrium then "play detective" to figure out if the symptom is directly related to the TBI or if it's something else entirely, like an ear infection. The expertise of the entire team ensures the best outcome for the patient.
"Early detection is key, as well as monitoring," Pesce says. "Although there is obviously a lot of science behind concussion treatment, some of it is art. We tease out possibilities. It takes a team to manage concussion recovery."