There are few words today that can stop people in their tracks. One word though, particularly if it's uttered by your doctor, can certainly bring life to a stopping point for most people.
That word is cancer.
There are numerous types of cancers that can afflict an individual. In the United States the most common types include cancer of the breast, lung, prostate and bladder, as well as colorectal cancer and melanoma. While receiving a diagnosis is a terrifying prospect, there are ways to mitigate the chances.
Food wars
The American Institute of Cancer Research provides 10 recommendations for cancer prevention associated with diet: Be as lean as possible. Engage in some form of aerobic activity on a daily basis. Avoid sugary drinks. Eat more fruits and vegetables. Limit red meat. limit consumption of alcohol. Limit salt and processed foods. Avoid so-called cancer-preventing supplements. Follow recommended breast-feeding guidelines. And cancer survivors should follow all cancer prevention recommendations to avoid relapse.
Alice Bender, director of nutrition programs at AICR, says most people are unaware of how lifestyle choices play in the prevention of cancer. While there are some hereditary concerns, in the U.S. those are not the main causes — two of the leading causes for cancer are obesity and smoking.
According to the U.S. Centers for Disease Control and Prevention, more than one-third of adults in the U.S. are considered obese. Research conducted by AICR has linked obesity to an increased risk in 11 types of cancer, including colorectal, post-menopausal breast cancer, endometrial, advanced prostate cancer, stomach cancer, kidney and liver, esophageal, gall bladder, pancreatic and ovarian cancer, Bender says.
Excess body fat and some of the associated concerns, such as chronic inflammation and insulin resistance, are potential mechanisms for increasing the risk of cancer.
"It provides the environment where cells can grow rapidly, which is when those cancerous cells can find a place to thrive," Bender says.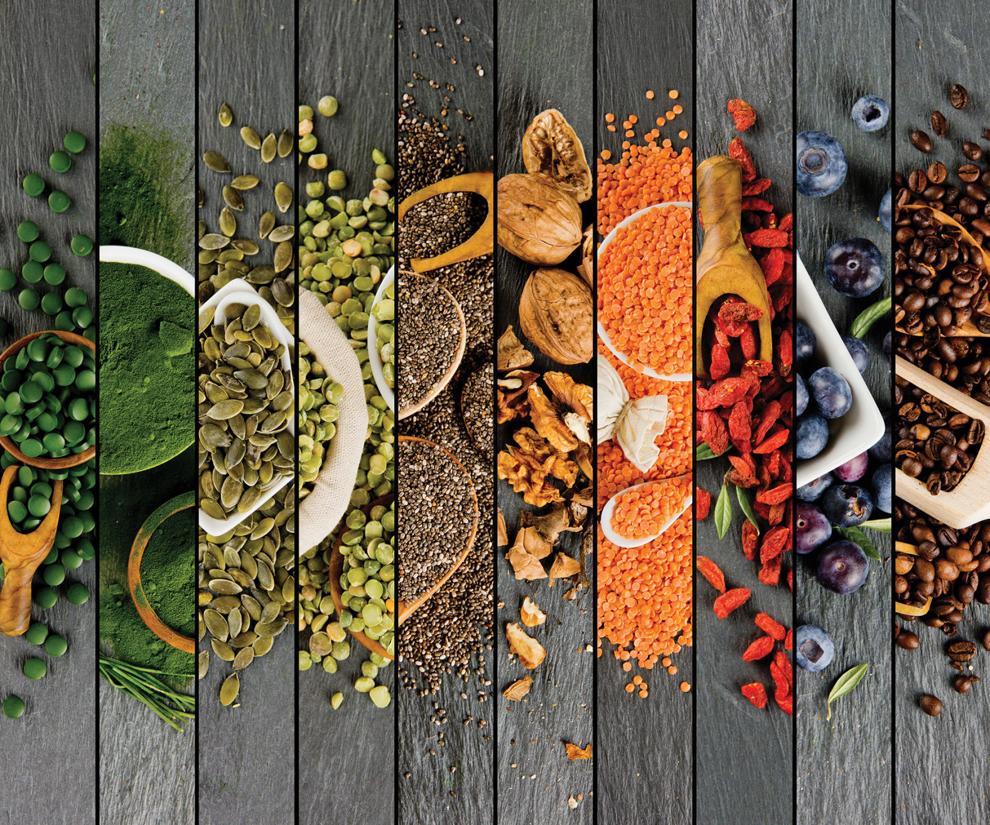 Eating habits
With that in mind, it's important to know what a healthy plate looks like. Bender says it's not just how much food is on your plate, it's the type of foods that really matter. Similar to the U.S. Department of Agriculture's My Plate, AICR came up with its own food-plating guidelines called The New American Plate. The AICR plan recommends that most of a mealtime plate should be filled with plant foods, vegetables, fruit and whole grains. Only one-third of the plate should include a meat.
Karen Collins, another nutritionist with AICR, says the ways in which people eat can provide protection from cancer in different ways.
"The evidence shows there's a direct role in our overall eating pattern," Collins says. "About a third of our most common cancers could be prevented with better eating habits. We tend to see a lower cancer risk in cancers when people eat in a more nutritious manner."
The components of healthy foods, vitamins, natural plant compounds and dietary fiber, can turn on the expression of cancer protective genes, as well as enzymes that detoxify carcinogens.
Other foods to avoid include highly processed foods, such as bacon and sausage. For red meat, which includes beef, lamb and pork, the AICR dietary recommendation is no more than 18 ounces per week.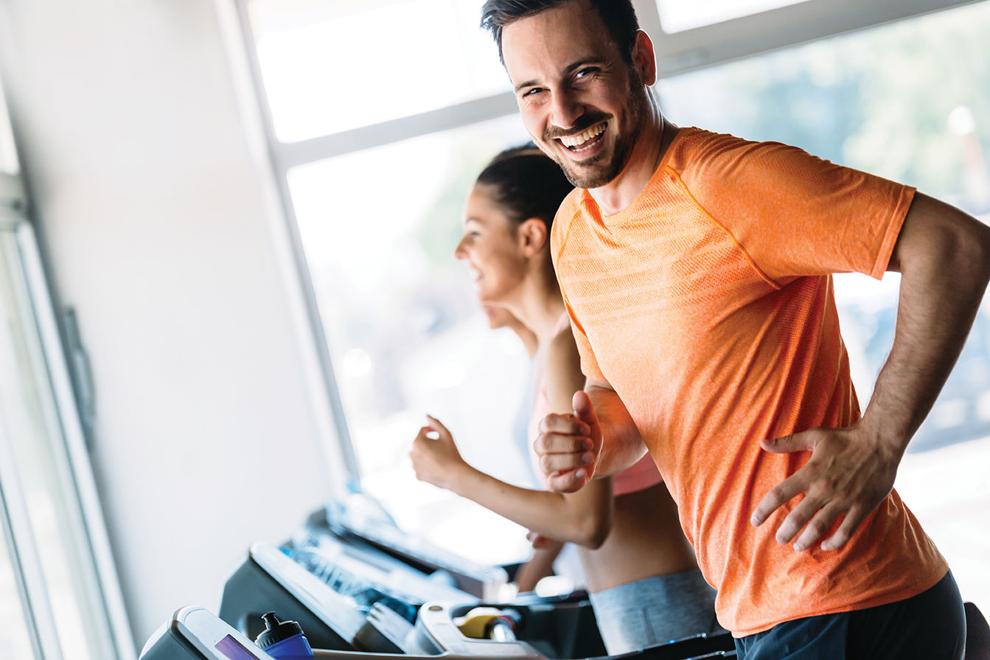 Get moving
The AICR also makes a recommendation for moderate physical activity as part of a cancer prevention routine. Bender says exercise is linked to lowering risk for three cancers: endometrial, post-menopausal breast cancer and colorectal cancer. In women, regular exercise helps regulate estrogen levels while also helping the body maintain healthy levels of insulin and other hormones. Physical activity helps speed food through your colon, so you're reducing your exposure to dietary carcinogens, Bender says, which reduces risks for colorectal cancer.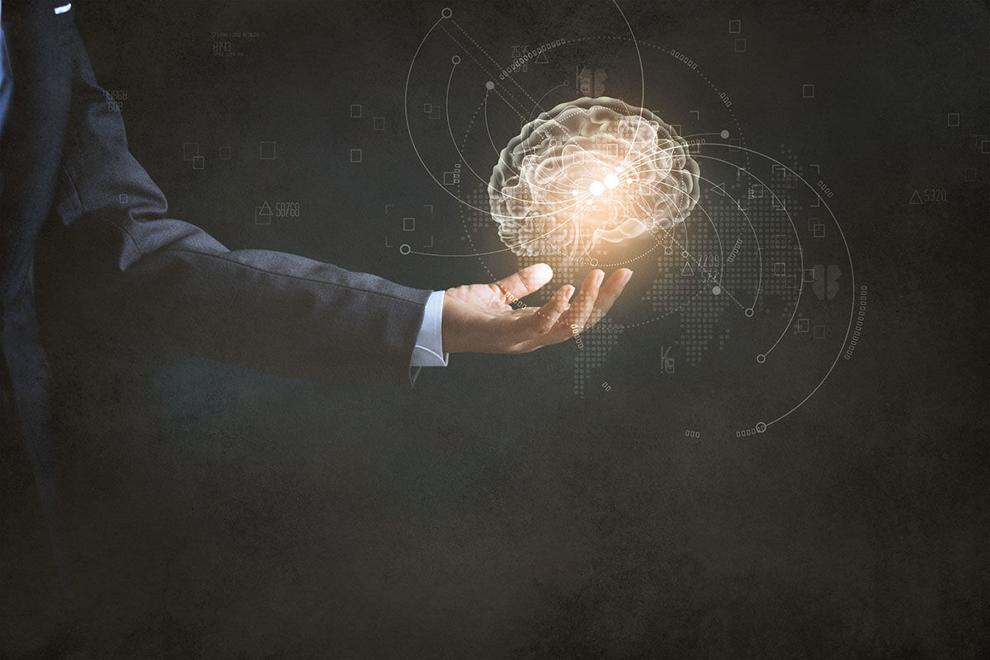 The more you know
In addition to diet and exercise, there are other steps individuals can take to reduce the risk of cancer. The use of sunscreen is critical to prevent melanoma, which can often be fatal. According to the Melanoma Research Foundation approximately 90 percent of melanomas are caused by overexposure to ultraviolet radiation. That includes UV sources that are both natural and artificial. Despite the desire of many to acquire that deep summer tan, the foundation recommends the use of sunscreen with an SPF of 30 and the wearing of long sleeves and pants while in the sun. Additionally, the foundation suggests wearing hats and sunglasses.
According to the foundation's website, "Having an SPF value of 30 is critical to ensuring adequate protection in the sun."
Another precaution to take is limiting exposure to materials and substances that are known carcinogens, such as second-hand tobacco smoke.
"It really does start with making some simple choices and going from there," Bender says.