The gut. It's not the most glamorous part of the human body.
In fact, we're often trying to cover it up. But it's time to start paying attention, because research shows a healthy gut makes a healthy person. The gut microbiome plays a key role in reducing illnesses, inflammation, dermatological problems, heart disease, arthritis and more. So what can you do to improve your gut?
The human microbiome encompasses all microorganisms living in and on your body. The gut microbiome, then, is the collection of microorganisms found in the gastrointestinal tract. When the gut is properly maintained, the overall health of the body is positively impacted. One way to achieve a healthy gut microbiome is through maintaining a diet that includes fermented foods.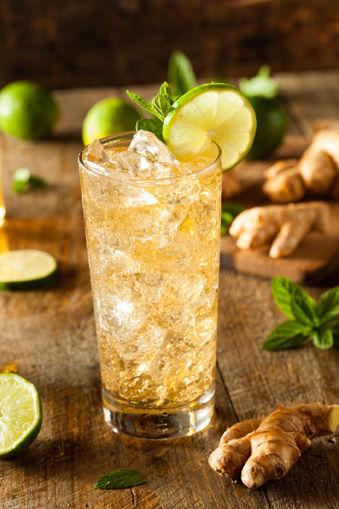 Fermented foods pack a number of health benefits. They're full of good bacteria that can help improve digestion, boost immunity and even assist in weight loss. Fermented foods have gained popularity as people look toward more natural ways of improving personal health.
What is it?
Fermentation is the metabolic breakdown of food substances by bacteria, yeasts and other microorganisms. This process generates beneficial bacteria that can not only break down carbohydrates, but also create new flavors that can be quite tasty. Some popular fermented foods include sauerkraut, yogurt, kimchi, kombucha, pickles and various vegetables.
The art of fermenting food is nothing new — it's been common for millennia and practiced by cultures across the globe. Sandor Katz, the author of "The Art of Fermentation" and "Wild Fermentation", is one of the leading proponents of fermentation. Katz points out that, more than 2,000 years ago, Asian cultures discovered that the protein of a soybean became more accessible through fermentation. Today, we still enjoy some of those same foods, such as Miso. He notes that cultures in South America learned that putting cassava through a fermentation process breaks down the plant's natural cyanide compounds in the fibers into a benign and edible food. Those foods provide enormous benefits to the body by delivering amino acids and essential vitamins and nutrients.
However, with advances in technology, traditional fermenting methods have been dismissed in order to satisfy market demand. Although quicker, these methods compromise some of the desired health benefits of fermented food. When traditional fermenting processes are maintained, the beneficial bacteria is available to stimulate healthy living.
Katz says this might be surprising, but about one-third of foods people eat have gone through some sort of fermentation process — how long a process varies wildly.
"Fermentation is extremely widespread, but not all fermented foods are the same," Katz says. "Salami is not the same as sauerkraut. There are variations of fermented foods and how it impacts the body. From an evolutionary biology perspective, all life is evolved from bacteria and we're all dependent on it."
A gut feeling
Katz cites numerous health benefits from a diet of fermented foods because a healthy gut is the basis for a healthy body.
"Every system of our body is related to gut bacteria: digestion, immune function, brain function, thinking and all of that," he says. "Almost every system of our bodies relates to this bacteria that are concentrated in the gut."
Targeting the gut to treat a range of ailments is no new concept — neither in holistic treatment nor traditional pharmaceuticals. Pharma companies such as Axial Biotherapeutics, Seres Therapeutics and Evolo Biosciences are all focusing on the gut microbiome to treat various diseases. In fact, Pharma giant Merck opened a 50,000 square-foot complex in Boston to delve into gut-microbiome research.
Dr. Alan M. Dattner, a New York City-based dermatologist says before prescribing traditional pharmaceutical treatments for something like atopic dermatitis, he prefers to locaocatete the root of the problem, which can often be found in the gut. Dattner, the principle physician at Holistic Dermatology in New York, says consuming probiotics, which can be found in traditionally fermented foods, is a great start to correcting other health issues you might be having.
Anne-Marie Bonneau of San Francisco, who runs the blog Zero Waste Chef, says since starting a diet containing fermented foods, she rarely falls ill.
"Researchers are finding out all your health is related to your gut … I've been around sick people in hospitals all year, but I've remained healthy," she says. "Even my anxiety levels have dropped. It's amazing how all of our health is related to our gut."
Probiotics bought in a nutrition store can be good for your gut, but not so much for your wallet. Bonneau says she recently saw a probiotics package for a retail price of about $40.
"I can make a lot of my own fermented foods for that price," she says. "About a year's supply of sauerkraut."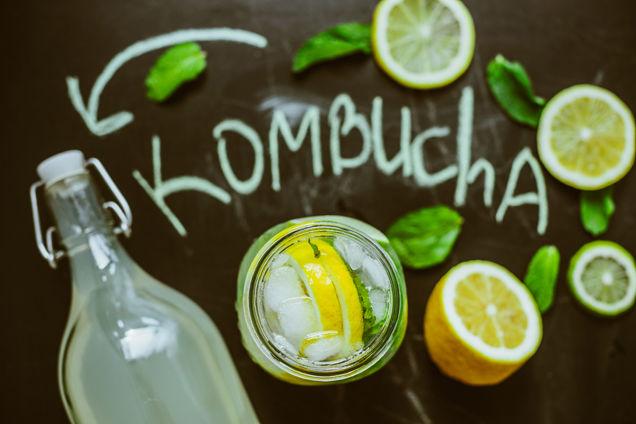 Katz warns there are also differences between the probiotics that come in a capsule versus those found in fermented foods. One contrast between probiotic foods and probiotic capsules, he says, is that fermented foods include a "broad community of biodiversity" that is a "great strategy for restoring biodiversity of the gut," a point he wants to drive home about the benefits of a diet of fermented foods.
Although foods like sauerkraut are readily available at a grocery store, there are key differences between the recommended fermented sauerkraut versus the canned variety. Katz says that sauerkraut starts out fermented, but as it undergoes the canning process, the good bacteria are destroyed.
"The key is living bacteria," he says. "Not all fermented foods have living bacteria. But, live-cultured foods should be included in a good diet."
The only advantage canned foods have over homemade fermented foods is shelf life. A can of sauerkraut can sit on a shelf for years, but homemade sauerkraut or other fermented vegetables must be refrigerated.
While it might be convenient to pick up a can of sauerkraut, Katz assures it's just as easy to make at home. He first learned how to make sauerkraut from the popular cookbook, "The Joy of Cooking."
When researching the benefits of fermented foods online, sauerkraut is one of the most popular foods mentioned by fermenting enthusiasts. However, he wouldn't label it a superfood, even though that's what other fermentation enthusiasts coin it as. Instead, people should eat a wide variety of fermented foods.
"Eating different kinds of fermented foods that embody different strains of bacteria is the best thing you could do to encourage restored biodiversity in the gut," he says.
Do it yourself
It's easy to ferment foods at home. Bonneau has been fermenting foods in her home kitchen for years, and got her start, like so many others, making sourdough bread using live yeast.
"That's how bread was made until the introduction of commercial yeast," Bonneau says.
Bonneau makes the majority of her own foods from scratch. By doing so, she knows exactly what ingredients go into each meal. In addition to her own breads, Bonneau makes yogurt, sauerkraut, ginger beer, dill pickles and more. Since learning how to do it herself, Bonneau says she's always pleasantly surprised.
"Every time I make something, I always surprise myself by saying, 'Is that all there is to it?'" she says.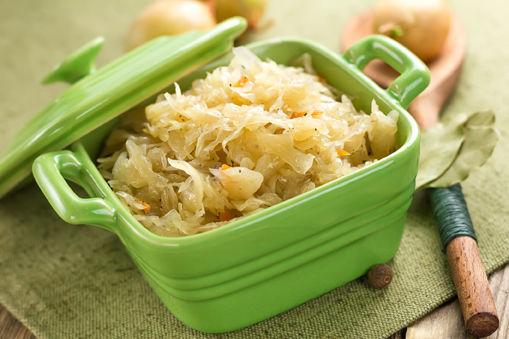 Bonneau adds that homemade food simply tastes better. In regards to sauerkraut, she often hears people say they don't care for the Germanic dish. However, she says that's because most people are accustomed to the canned version, which is doused in vinegar.
Today Bonneau says she makes sure to eat something fermented every day, usually sauerkraut or her own version of kimchi. One byproduct of fermenting foods is the "gut shot," which is the brine from fermenting vegetables. Bonneau says people buy these drinks at farmer's markets or health food stores, but it's a free byproduct from making your own fermented vegetables at home.
Like Bonneau, Katz is also a proponent of making his own food and he spends much of his time teaching people the art of fermenting. Despite his enthusiasm for this type of diet, Katz says some people maintain a negative perception of fermentation and are generally "terrified" of the idea. Eating fermented foods with good bacteria is the antithesis of the antibacterial society we've been living in for decades, he says. With so many antibacterial products on the market, people question how bacteria can be beneficial, and even if they do warm up to the idea, they are extremely hesitant because they're unsure whether the bacteria will make them sick.
"People throw their anxieties on the questions of fermentation," Katz says, citing research from the U.S. Department of Agriculture. "They can be afraid of it, but there's no case history of any illness from eating fermented foods. I spend a lot of my time explaining how simple this is to people and encouraging them to try it."
If you're ready to embark on a fermented food frenzy, Katz recommends starting slow with a few new foods at a time. This will give your body time to adjust to the new, and good, bacteria being introduced.
However, if you're not prone to making fermented foods at home, there are plenty that can be bought. Bonneau suggests checking the refrigerated sections of grocery stores like Whole Foods and other health food stores.
"Our food is so processed and it's changed so radically over the past 50 to 70 years," Bonneau says. "It's making people sick. It's all for profit. It's a lot cheaper to sell bread that takes an hour to make from beginning to plastic bag. But things are changing. The nice thing about it — all this fermented food is delicious."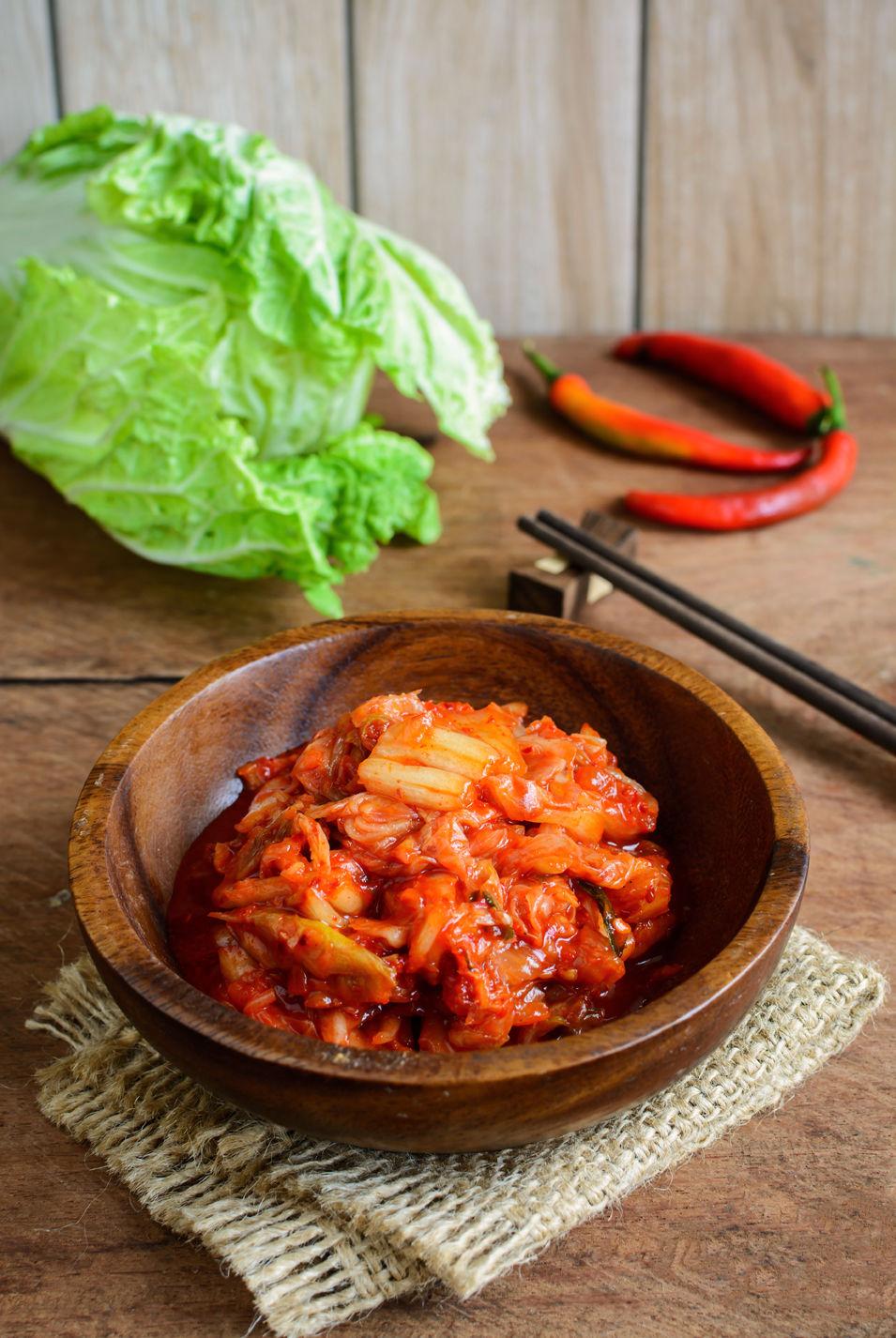 Test it out
Kimchi
This Korean version of sauerkraut adds kick to any sandwich or stir-fry.
1 cabbage
1 bunch green onions
3 carrots
1 bunch radishes
1tbsp fresh ginger
4 cloves garlic
2 tbsp dried chili peppers
4 tbsp sea salt
1 tsp whey per mason jar
1 skinny glass
4 pint mason jars
Thinly slice green cabbage and green onions and grate carrots, radishes, ginger and garlic. Combine all ingredients (except whey). Stir and mash, then let rest for an hour. Pack the four jars evenly and add whey. Use skinny glass to compress vegetables inside jars. Add water until vegetables are covered. Close lid tightly. Set at room temp for three days then transfer to refrigerator and enjoy.
Fermented Carrots
Looking for an easy snack? Tweak this recipe to your taste, and try different variations like watermelon, radishes and ginger or jalapenos and apple cider vinegar.
6 medium carrots, peeled and cut into slices
1 tbsp whey
1 tbsp sea salt
1 tbsp chopped, fresh dill (or 1 tsp dried)
3 cloves garlic, quartered
filtered water
mason jar
Combine all ingredients in mason jar and cover with water. Close lid tightly. Let sit on counter for four to seven days, then transfer to refrigerator and enjoy.