As an extension of its annual February American Heart Month celebration, the Pittsford Central School District (PCSD) partnered with the Southeast YMCA to promote heart health for students, parents and the greater Pittsford community.
The host of related wellness events the district offers each winter during American Heart Month have become extremely popular. This year the PCSD partnered with the YMCA to offer incentives and free visits for district staff and held a drawing for personal training sessions. Individuals were given cards to be punched each time they visited the YMCA and then the cards were placed into a drawing. The winning card holder received a consultation with a YMCA personal trainer and six workout sessions at the YMCA. The YMCA also waived the joining fee for participants who joined before March 31.
Dr. Patricia Vaughan-Brogan, Pittsford's Director of Student Services said, "The district is excited to engage in multiple activities in our schools and throughout the community in support of National American Heart Month. Partnering with the YMCA is a perfect fit because their programs meet the objectives of the district's wellness policy including establishing goals for nutrition education, nutrition guidelines and physical activity. This partnership provides for continued communication about wellness beyond our schools."
Julie Wittig, a member of the district's Health and Wellness Committee, is pleased students and staff have taken so eagerly to heart health.
"We have many successful service learning projects already with the YMCA, so partnering with them during the month of February for Heart Month made for a natural connection!"
Chris Dudley, Senior Director of Youth Development for the YMCA of Greater Rochester-Southeast Family YMCA said, "The visit punch cards were so popular we had to reprint them several times to meet the demand. PCSD is a great partner to work with because they are open to innovative ideas. Kudos to the district for focusing on the wellness of their staff and students. We're glad we had the opportunity to partner together to build this program."
Dudley said the emphasis on heart health is good for everyone.
"In addition to heart health, one of our objectives here at the YMCA is to deliver school-based after school programs for elementary students," Dudley said. "The Y has also participated with the district on community and service learning activities. We continue to have that constant conversation about what else we can partner on together."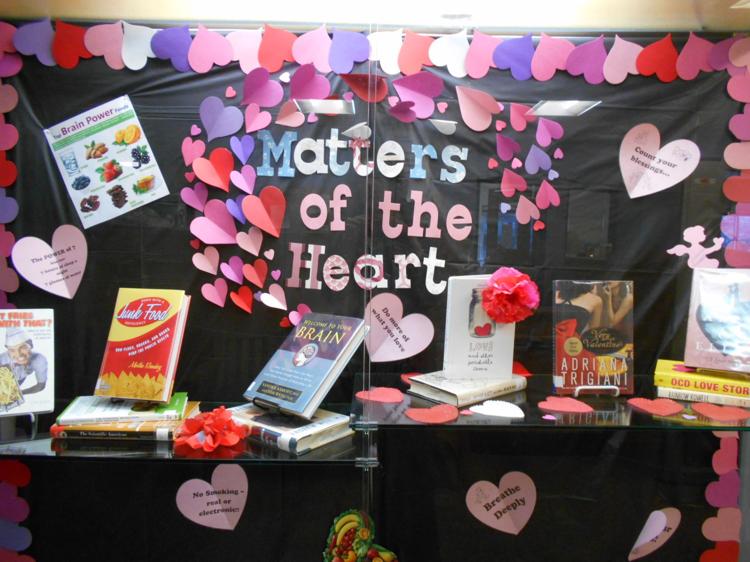 In the schools, students held lunch-period trivia contests featuring heart smart facts with giveaways provided by the American Heart Association (AMA).
"Our strong partnership with the AHA resonates heart health messages throughout the schools and community," said Wittig.
Even Trader Joe's was recruited to bring healthy food options for kids during lunch. High school senior Jack Bausch likes the "astounding" environment surrounding the heart health activities. "There was positivity, genuine interest, and self-reflection," Bausch says. "I was thrilled to see the response to such a fantastic cause."
"We are pleased to have been able to support this year's American Heart Month at Pittsford Schools," Greg Schaffer and Ray Trimm of Trader Joe's said in a statement. "It was our pleasure to participate and we were grateful for the warm reception from the staff and students."
The celebration didn't end there! The high school Reality Check club, a youth action group that supports tobacco control efforts, also participated.
"Tying in American Heart Month was a nice addition to our February Reality Check club events as students learned more about the negative impact of tobacco on the heart," said Ann Kane, a member of the district's Health and Wellness Committee and The Reality Check club advisor.
The PTSA and Town of Pittsford joined in as well by promoting National Wear Red Day and sharing healthy heart messages and reminders. It was an informative and healthy month in Pittsford because good health and education is important at any age.