Drugs taken by more than one-third of U.S. adults have depression as a possible side effect, a recent study revealed.
These medications include blood pressure drugs called beta-blockers, hormonal contraceptives and pain medications, and they're used by 37 percent of Americans, according to results of the study of 26,000 adults published in the Journal of the American Medical Association.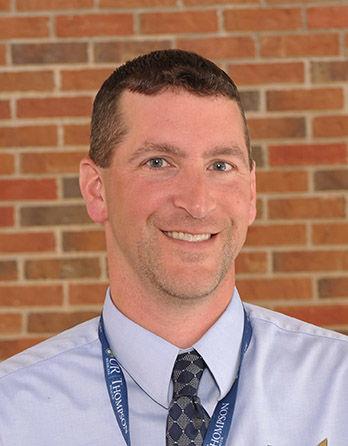 "The use of multiple medications associated with a potential risk for depression or suicidal symptoms is increasing and may be contributing to the growing problem of depression," says lead researcher Dima Mazen Qato.
Suicide rates are climbing in the United States, and doctors are facing treatment-resistant depression, too, says Qato, an assistant professor at the University of Illinois College of Pharmacy.
For the study, she and her colleagues collected data on men and women who took part in the U.S. National Health and Nutrition Examination Survey between 2005 and 2014. The team found that use of three or more depression-linked prescription drugs increased from 7 percent in 2005 to 10 percent in 2014.
In addition, use of drugs with suicidal symptoms as a possible side effect rose from 17 percent to 24 percent during the 10-year study period, Qato says.
The likelihood of reporting depression was significantly higher among adults using multiple medications, she notes. For example, 15 percent who took three or more of these drugs reported depression, compared to 7 percent who took only one drug with ties to the mood disorder.
About 15 percent of adults are thought to use five or more prescription medications simultaneously, the researchers said in background notes, and nearly 5 percent of U.S. adults are estimated to have depression symptoms. But little research has looked at the role commonly used medications may play in depression's development.
This study does not prove medications with depression as a potential side effect actually cause the disorder or increase suicidal risk. Still, the findings highlight the role that increasing "polypharmacy" — use of multiple medications — may have on the burden of depression in the United States, Qato says.
Thompson Health Director of Pharmacy Services Christopher Dailey says polypharmacy is indeed a reality, and it brings to mind the old saying, "First, do no harm."
"As a society we are bombarded with advertising on television and social media for pharmaceuticals to treat a variety of illnesses," Dailey says. "We all hope and look for that magic bullet that will cure whatever is ailing us, but sometimes, less is more."
It's a fact, Dailey says, that every medication has side effects.
"Sometimes medications are prescribed to counteract a side effect from another medication, leading to further pill burden and medication exposure," he says.
"I recommend patients have a conversation about various treatment options with their health care provider, and not walk into an appointment pressuring a prescriber for a magic bullet that was seen on TV," Dailey adds. "Maybe the first question should be, 'Is there anything I can stop taking?' before jumping into adding another."
This article was originally published in Community Health for WellnessHUB Wire.