Spring is almost here, and if you're like me you're eager to get out of hibernation, get off the couch and get moving.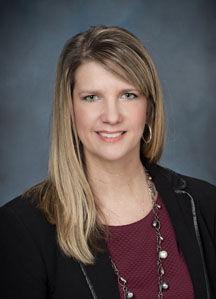 As with anything, you'll no doubt be more successful if you're armed with quality information and fresh ideas. That's where Wellness Hub comes in. Brought to you by UR Medicine Thompson Health, it's the program that helps you stay active, engaged and educated through health screenings, support groups, health risk assessments, recipes and more.
This edition of the Wellness Hub Wire includes our cover story, which features information from one of the newest OB/GYNs at Thompson about the latest guidelines regarding Pap smears. The article also features insight, from her colleague, into recent news about both birth control and breast cancer.
You'll read about pelvic health therapy available through our Rehabilitation Services Department, and learn how our inpatient dialysis program is making a difference in the lives of members of our community. In addition, we have two full pages of delicious, healthy recipes accompanying "Taste the Rainbow," an article featuring experts who explain the importance of fruits and veggies; and a story about a new Thompson support group that helps moms struggling with mood and/or anxiety disorders during pregnancy or following the birth of a new baby.
Of course, the Wellness Hub Wire is just one aspect of the Wellness Hub program. In fact, we're planning a number of educational events for our community. The first one, coming up April 5 in Canandaigua, will focus on Lyme disease and feature national speaker, Dr. Elizabeth Maloney of the Partnership for Tick-borne Diseases Education, a nonprofit organization providing programs and materials for medical professionals and the general public.
For more information on this and other events, watch our Facebook page or stay up to date via our website, thompsonhealthwellnesshub.com, where you can sign up to become a Wellness Hub member. In addition to receiving advance notice of and discounts to upcoming events, members can enroll in a free, online rewards program providing discounts on gym memberships, fitness equipment and weight management programs as well as everyday purchases and dining out. And there's great news: Our rewards program will continue to expand in 2018, with more and more local merchants offering discounts.
We look forward to seeing you at our events and until then, happy reading!