What was once a small, simple, family-run dairy farm has become a destination business that has more than 400 employees, nearly one for each of the 500 cows that produce the milk that makes this all possible.
In 65 years, Oregon Dairy has grown from humble beginnings into one of the most well-known companies in Pennsylvania's Lancaster County. There's a grocery store and a restaurant there. Fun family events are held on a regular basis. Free outdoor concerts take place on Friday nights from June through August. Catering is available.
To say Oregon Dairy has come a long way is an understatement.
Curvin Hurst, one of 10 children of the dairy's founders, the late Earl and Mary Hurst, is today the company's general manager. Three of Curvin's brothers — George, Willie and Vic — are still involved in the day-to-day operations. George runs the farm, Willie is the grocery store manager and Vic — the "baby" at age 56 — serves as property manager and oversees the Oregon Dairy "agri-tainment."
"My dad was a dreamer, a visionary person, no question," Hurst says. "Having 10 kids, his main focus was to get rid of the middleman and sell milk right to the consumer, and he lived that dream out."
Earl and Mary bought the small farm in 1952 in rural Manheim Township. The children kept busy milking cows every day at 5 a.m. and 5 p.m. and working in the store Earl opened in 1974, Hurst says. The store sold fresh milk, eggs and produce. A few years later, the Hurst Family decided to build a new store that was completed in 1979. Since then, Oregon Dairy has undergone many changes.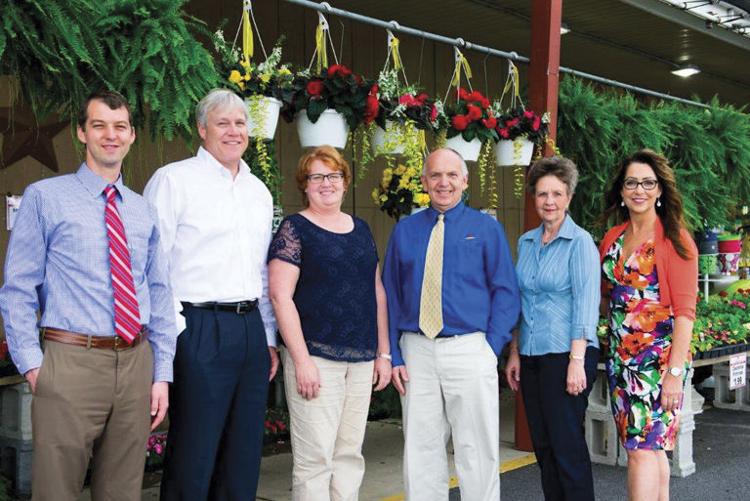 In 1986, a cafeteria was added to the store. With the persistent desire to serve their customers more efficiently, the Hurst Family saw the need to expand again. Consequently, in 1988 they enlarged the retail sales area. In the spring of 1993, the cafeteria was changed into a family restaurant.
Oregon Dairy has become a destination for people of all ages. More than 2,000 school children visit annually for tours. Families often visit, too.
"We recently changed our tag-line to 'Farm Fresh, Family Fun'," Hurst says.
The farm is a separate business entity from the store despite getting the milk from the farm, says Hurst, who wishes his duties allowed him more time to mow the hay, one of his favorite chores while he was growing up.
In April, to celebrate Earth Day, each visitor received two buckets of dehydrated cow manure to fertilize their home gardens. Hurst, with a hearty chuckle, says some people call the occasion "free poop day."
Family Farm Days, set for June 13-15, attracts about 10,000 each year. Included are free tractor and wagon rides, tours of the barn and milking facility and, of course, samples of that delicious milk.
The general public's fascination with a dairy farm does not surprise him.
"The Baby Boomers and Gen Xers are realizing they want their children to know where their food comes from," Hurst says. "We raise our own Angus beef, sell our own milk, and we're going to start raising vegetables. I think people want their kids to experience farms."
A corn maze each autumn draws folks from Harrisburg, Philadelphia and even Baltimore. If they're hungry, guests can eat at the on-site restaurant that features some recipes created by Mary, who worked there until the day before she died 10 years ago.
"She made a great shepherd's pie, potato and macaroni salads, and a
cheese spread you put on bread," Hurst says. "We do pasteurize and homogenize our own milk, but we don't make the ice cream. The cream from our milk is sent to a local ice cream producer who makes the ice cream for us."
The market features locally grown items and is being realigned to place a stronger focus on this because that's where they see growth.
The Hurst Family has some third-generation members involved in the business, so Oregon Dairy plans to stay in the family for years to come, he says.
Taking care of the people who work for Oregon Dairy — which has 60 full-time employees and 365 part-time — is quite important to the Hurst family. That's why Curvin is pleased that, with the help of BCF Group, the company is able to find more reasonably priced insurance for those employees he considers part of the extended family. BCF Group, based in Lancaster, is a risk advisor and insurance agency that works with various businesses.
"It is a challenge every year if you talk to any retailer," Hurst says. "Health care costs are everyone's biggest nightmare on their bottom line. We have used BCF Group for quite a number of years now to help us come up with alternatives.
"They have done an outstanding job in helping us look at different options. We have two plans for employees to choose from. (BCF Group) has helped us walk through the issues and give us the options."
Working with Employee Benefits Specialist Tina Wilt, who has been with BCF Group for one year, was invaluable, Hurst says. BCF Group President Brad Forney and Business Risk Manager Trent Hess work on the Oregon Dairy account, as well.
"They went out, beat on doors and came back with a better plan with a different (insurance) company," Hurst says. "We ended up saving ourselves some money which, in health care, is hard to do."
Wilt says BCF Group does similar work for clients "across the board."
"We have options they can choose from and strategies to mitigate any increases, really helping them navigate the process," she says. "We worked with them last year when they were facing a 50-percent increase in their health insurance costs and because they're under 100 (full-time) employees, carriers refuse to say why the increase is happening. So, we took the plans to market and found an alternative that delivered an 8-percent increase."
"I'm not sure we'll ever know why they were facing such a significant increase (of 50 percent) but we found them an arrangement that allows them to know their claims and, in the event their claims come in lower than the health insurance projects, their costs would be less. So, it's a win-win for them."
An even better win is that earlier in 2016, Oregon Dairy adopted a tobacco-free campus, she says.
"It's a pretty big complex, really a family-friendly place, and the company wanted to drive home a no-tobacco use policy on the property," Wilt says. "We wanted them to take that a step further by incorporating it in the health insurance."
Any benefit-eligible employee who attests to either being tobacco-free or successfully completes a tobacco cessation program pays less in insurance premiums than one who does not.
"Our employees, as much as they like vacation and good pay, they love good health benefits," Hurst says. "So that's been very important to us as a company. BCF Group has continually come back and showed us they'll make it affordable for us."
"We run a grocery store and restaurant, so we need cashiers, dishwashers, bussers and stockers. We have 425 employees, and close to 60 of them are full-time because we have a lot of high school kids working here. We're open on weekends. It's a good time for high school and college kids to work, weekends and evenings."
In addition to the employee benefits, BCF Group has been a long-standing key advisor that has helped Oregon Dairy structure and maintain a culture of safety, which has led to an improved risk profile and a much more successful bottom line for their commercial insurance policies.
Several of the Hurst family members place their personal insurance with BCF Group, as well.
"Oh, my, goodness, yes," Hurst says. "I've told people more than once about BCF Group and their ability. We see BCF Group as part of our team."
Aligning with local, highly respected companies is important to both Oregon Dairy and BCF Group.