Last year, Allen Turner began to experience numbness and cramping in his left hand. He couldn't perform simple acts such as holding a newspaper without difficulty and discomfort. His fingers would end up feeling cold and numb.
Turner, 74, of Victor, went to see a doctor but already had a good idea that he was going to be diagnosed with carpal tunnel syndrome — and that, he knew, meant surgery. It was something he had experienced twice before in his right hand, and surgery was necessary both times to cut the ligament and relieve tension on the median nerve.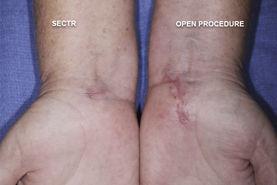 Each time Turner, a semi-retired maintenance worker for the Victor Department of Public Works, underwent the surgery, he was out of work for several weeks for recovery. That lengthy recovery time was something he wanted to avoid.
Fortunately for Turner, Dr. David Graham, a member of the F.F. Thompson Hospital medical staff, was highly experienced with a different method of operation that calls for a much shorter recovery time: endoscopic carpal tunnel surgery.
"With this surgery there's a lot less pain and it's a lot less invasive," Graham says.
Endoscopic surgery involves a miniature camera and miniature surgical knife. The pain associated with the procedure is significantly less severe than that caused by traditional open carpal tunnel release surgery, and the recovery time is significantly shorter.
"I felt like I could go back to work the same day," Turner says. "I don't know why anyone would want to go back to the other way."
Turner was ready as soon as his doctor told him about Graham and the endoscopic surgery. He met with Graham for a consultation and a few weeks later reported to Thompson Hospital for outpatient surgery.
Turner went into the hospital on a Thursday and was back to work on Monday. After the endoscopic procedure was performed, Turner's fingers warmed up almost immediately, and the numbness abated.
"It was truly amazing," Turner says.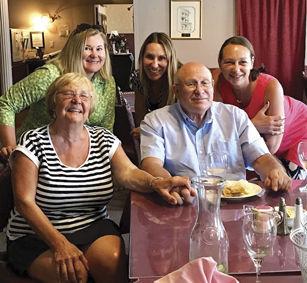 The endoscopic procedure Graham performed on Turner has been around for nearly two decades; however, it's not as commonly used in some parts of the country.
Dr. Graham, a board-certified plastic surgeon who completed a hand fellowship at the University of Louisville School of Medicine, attested to the ease of the procedure. Instead of cutting through the muscles in the palm of a hand to gain access to the ligaments, the procedure takes place through an incision about a half-inch long in the wrist. By going through the wrist, Graham says a surgeon can find the tendon quickly and perform the procedure.
Unlike the open release surgery, patients return to work within days of the procedure — much like Turner did — says Graham, the only hand fellowship-trained surgeon outside of Rochester. More recently, Graham performed surgery on a self-employed hair dresser. Within a few days she had returned to work and was cutting hair, Graham says. Many of the people he performs the surgery on are self-employed, such as farmers and laborers who cannot afford to miss time at work.
Although Graham has seen great success with endoscopic surgery, he says it still has not gained traction with many orthopedic surgeons, likely due to personal preference for the traditional open release procedure.
For this reason, Graham advises patients to be armed with knowledge about all the options when it comes to surgical procedures.
Turner is doing his part to spread the news about his positive experience with endoscopic carpal tunnel surgery.
"I'm tickled to death with the results I got," he says. "My own doctors couldn't believe the results. It made a believer out of them and me."