As a busy summer becomes a memory and we head into fall, many of us are able to get back on track when it comes to a routine. It's a perfect opportunity to assess where we're at in terms of our health and wellness, and to take steps to make improvements.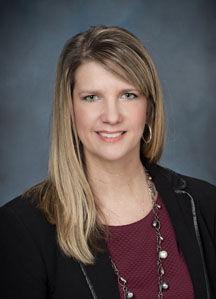 Wellness Hub is here to help. In fact, we're planning a special event at which you and other women in your life can take time to not only focus on your health but have some fun while doing it.
Featured on page 8 of this issue of Wellness Hub Wire, Harvest of Health is set for October 21 and promises to be a day of laughter and learning. In addition to a speaker known nationally for her high-energy and hilarious presentations, the day will feature a host of sessions presented by local physicians and health professionals. Throw in mimosas, booths from local retailers, interactive health exhibits, heavy hors d'oeuvres and a hot chocolate bar, and it's a day you won't want to miss.
Wellness Hub members receive a 67-percent discount to Harvest of Health, and as you'll read on page 8, it's not the only benefit of joining. After all, members are enrolled in our free, online Wellness Hub Rewards program that gives discounts from local and national organizations offering savings on health-related services, dining, shopping and so much more.
As always, Wellness Hub also brings you the latest in health news, healthy recipes and more. For example, in this issue of our magazine, you can learn about everything from how to preserve your memory, to how to make a tropical green smoothie, to the importance of keeping up with health screenings.
We hope you'll find plenty of helpful information as you leaf through the pages, and we also hope to see you next month at Harvest of Health!