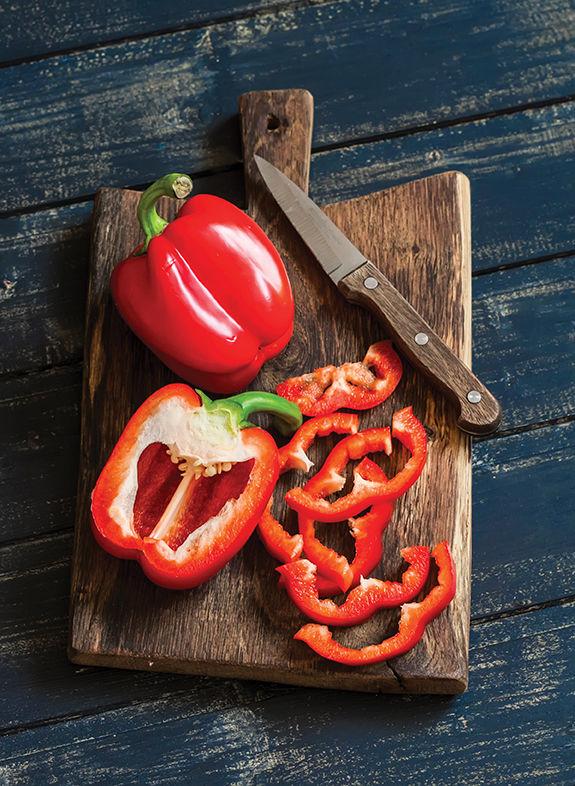 Corn & Bean Salad
INGREDIENTS (Makes 7 cups)
¼ cup agave nectar 1 cup diced ¼-inch sweet onion
¼ cup apple cider vinegar 2 jalapeño peppers, seeded, minced
1 ¼ cups corn 15.5 oz black beans, drained and rinsed
1 red sweet pepper, ¼ inch dice
15.5 oz black-eyed peas, drained and rinsed
1 cup ¼-inch diced celery Salt to taste
DIRECTIONS
1. Combine agave and vinegar in large bowl. Stir.
2. Add corn and stir. Add peppers, celery, onion, jalapeños, black beans and black-eyed peas.
Toss to combine. Season with salt.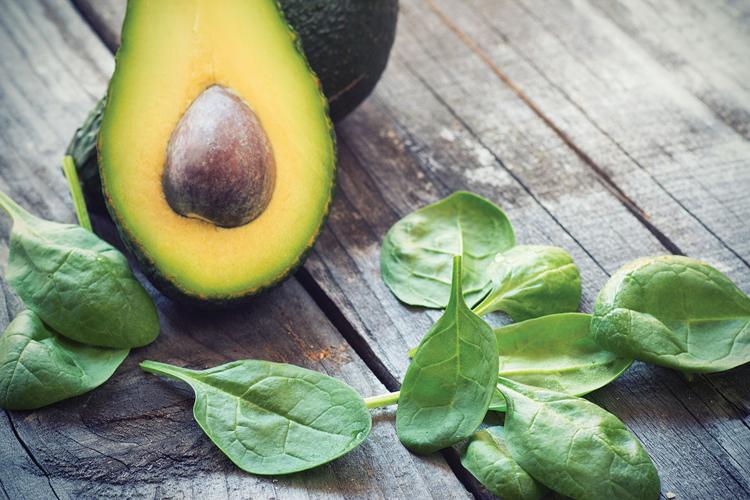 Healthy Seven Layer Dip
INGREDIENTS (Makes 20 1/2-cup servings)
8 oz container plain vegan yogurt or Greek yogurt
1 tablespoon finely minced fresh cilantro
1 teaspoon hot chili powder
½ teaspoon ground cumin
½ teaspoon oregano flakes
2 avocados, medium, peeled, pitted and mashed
1 tablespoon fresh lemon juice
3 cups fresh shredded spinach
15 oz can black beans, drained, coarsely mashed
1 cup chunky salsa, mild or spicy
½ cup vegan shredded cheddar cheese
2 plum tomatoes, seeded and diced
2 scallions, minced
10 black olives, pitted and diced
DIRECTIONS
1. In a small bowl, combine yogurt, cilantro, chili powder, cumin and oregano. Set aside.
2. In another small bowl, combine mashed avocado and fresh lemon juice. Set aside.
3. Place the spinach in a clear serving bowl, such as a trifle dish. Spoon the black beans on to the spinach. Use a spatula to spread yogurt mixture over beans. Spread avocado mixture. Sprinkle with cheese and top with a layer each of plum tomatoes, scallions and olives. Serve with a selection of non-starchy vegetables or multigrain chips.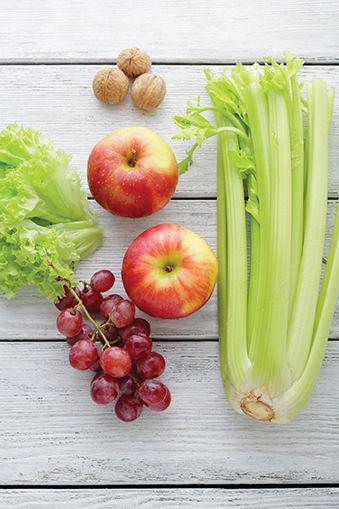 Waldorf Rice
INGREDIENTS (Makes 8 1/2-cup servings)
1 cup chopped apple (~ 1 large apple)
1 tablespoon lemon juice
1 tablespoon apple cider vinegar or other vinegar of choice
¾ cup whole grain rice, uncooked
1 ½ cups apple cider
¾ cup chopped celery (3-4 stalks)
¼ cup chopped pecans, toasted
8 pecan halves
Celery leaves (optional)
DIRECTIONS
1. Combine apple and lemon juice in a small bowl, toss
to gently coat. Set aside.
2. In a large nonstick skillet over medium heat, stir rice in cider vinegar until rice is lightly browned. Stir in cider. Bring to a boil; cover, reduce heat and simmer 15 minutes.
3. Stir in chopped celery; cover and cook an additional 10 minutes or until rice is tender and liquid is absorbed. Stir in apple and chopped pecans. Transfer rice mixture to a serving bowl. If desired, chill prior to serving and garnish with pecan halves and celery leaves.
Courtesy of Linda Rowsick (adapted recipe from "Cook Healthy Cook Quick," Oxmoor House, 1994)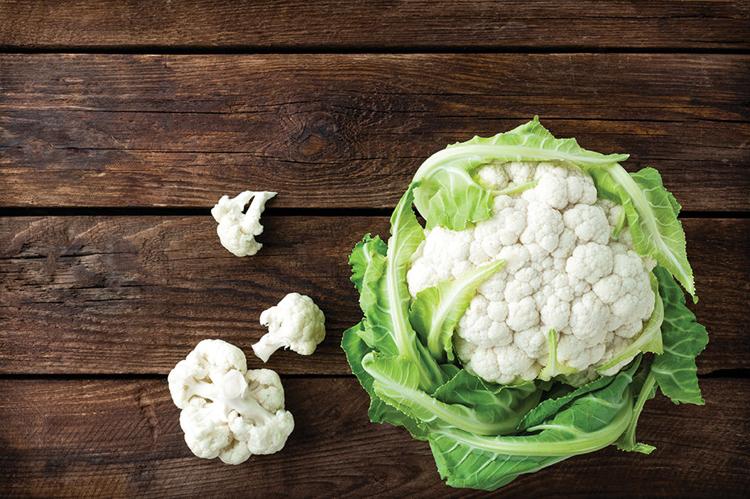 Cauliflower Risotto
INGREDIENTS
1 small cauliflower, shredded
2 tablespoons olive oil
1 onion diced
½ cup vegan or Greek yogurt
2 tablespoons nutritional yeast or Parmesan cheese
2 cups Portobello mushrooms, chopped
Salt and pepper to taste
DIRECTIONS
1. Blend all ingredients in a medium pot.
2. Cook on medium for 5 minutes, stirring occasionally.
3. Enjoy!